Wirral Budget Consultation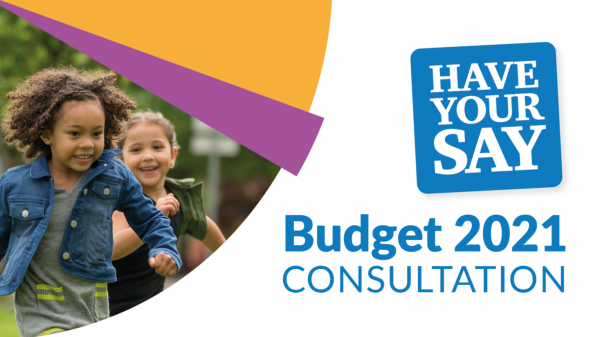 Updated 22nd Jan 2021
Every year, Wirral Council agrees its budget to work out how they will spend the money that they have on services across the Borough.
One part of their budget is how much money will be spent on Adult Day Services, which includes Wirral Evolutions.
Before the Council make any decisions, they want to hear from people as part of their consultation process. We encourage people we support and their families to have their say and give their feedback as any decisions made will have a direct impact on our services.
People with a learning disability need our help more than ever. It is vital that funding to day services is not reduced as Wirral Council consider their budget proposals.
The easiest and quickest way to respond is by Downloading and completing the Easy Read version of the consultation and returning it to BudgetConsult@wirral.gov.uk
You can also respond to the survey via the Council's website
You can also get support from us by:
The deadline for people with a disability, parents & carers has been extended to 29th Jan 2021
Update from Wirral Council 22nd Jan 2021
Following the decision to extend the deadline for those who need to access the Easy Read consultation, Wirral Council have advised that:
Their website will be updated regarding the extension
They will be issuing a press release on Monday (25th) highlighting the top lines of the consultation and detailing the timelines
Information will be posted on their social media challens and the Wirral View website
They will be writing to providers who support people with a learning disability, asking that they share the Easy Read document and to publicise the extension
Budget Consulation Timescales
22nd January 2021 - Budget Consultation Closes (for non Easy Read responses)
29th January 2021 - Extended Consultation Closes (for Easy Read responses)
Week Commencing 25th January 2021 - 1st Briefing to Members on the feedback/outcomes of the consulation
Week Commencing 1st February 2021 - 2nd Briefing to Members on the feedback/outcomes of the extended consultation (including summary of all feedback)
2nd and 4th February 2021 - Policy and Resource Committee Internal Budget Workshops
9th February 2021 - Policy and Resources Committee Agenda Published
17th February 2021 - Policy and Resources Committee Public Meeting
19th February 2021 - Budget Council Papers Published
1st March 2021 - Full Council Budget Meeting (Public Meeting)
12 January 2021