Cambridge Road

Contact
Address: 17 Cambridge Road, Wallasey, CH45 1JF
Contact Telephone: 0151 638 9237
Email: wecambridgeadmin@wirralevolutions.org
Facebook:  https://www.facebook.com/CambridgeRoadCentre
About Us
Cambridge Road centre provides a one-to-one bespoke service based on an individual's needs and skills to help guide them to achieve their goals. We provide a wide range of accessible and community-based leisure activities for the people we support.    
Our activities in the community are in collaboration with local leisure centres and other organisations, such as Tranmere Rovers and New Brighton Bowling. We provide individuals with the opportunity to engage in activities designed to improve their health and wellbeing including football activities at Tranmere Rovers Football Club, swimming/water aerobics and other water activities, and gym-based activities.
We are proud to offer a range of activities that stimulate and engage individuals that allow the people we support to work towards nationally recognised qualifications, such as the  Gateway Award  scheme and  Swim England  qualifications.
To see the impact of the work we do helping the people we support develop their skills and confidence, please visit our  Case Studies  page. 
Cambridge Rd Hub Provides meaningful activities for the people we support both in house and out in the wider community:
Work placements

Volunteering placements

Sports and leisure activities

Art and Design, pottery, furniture restoration, crafts

Drama and music

Cookery and home economics 

IT studies, photography, design

Fitness and wellbeing

Gardening and horticulture  

Swimming

Vocational activities

Health and wellbeing education

Numeracy and literacy

Cycling 
Latest News
May 2023
May was a busy month for the people we support; we celebrated the Coronation, did some litter picking in our local community, planted some new produce and flowers in our garden and joined a community hub in Hebron Church in Liscard. We recieved a kind donation from Cross Nursery in Moreton to help us with our garden.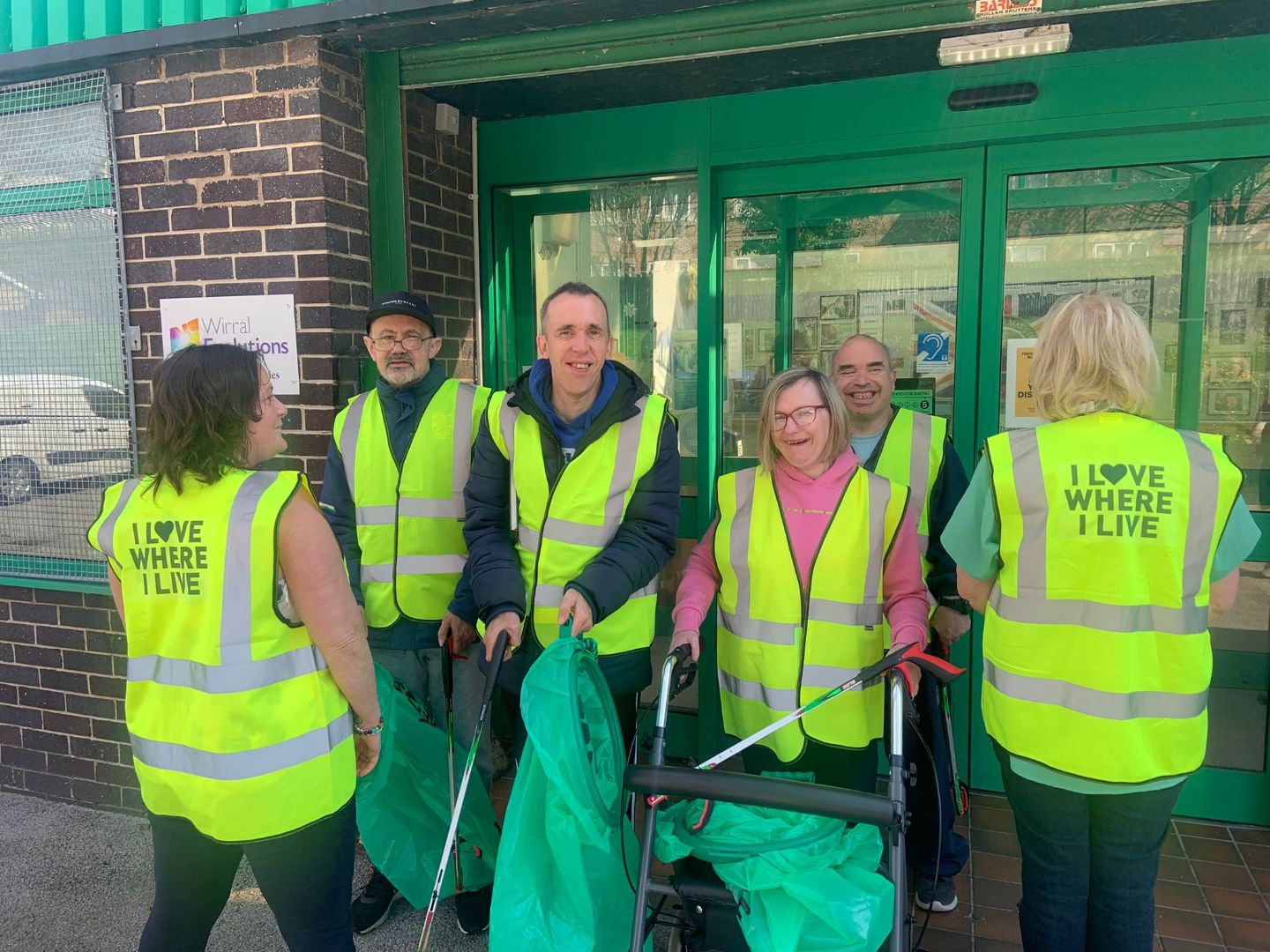 Coronation Party 
We celebrated the Coronation of King Charles III in style at our party in May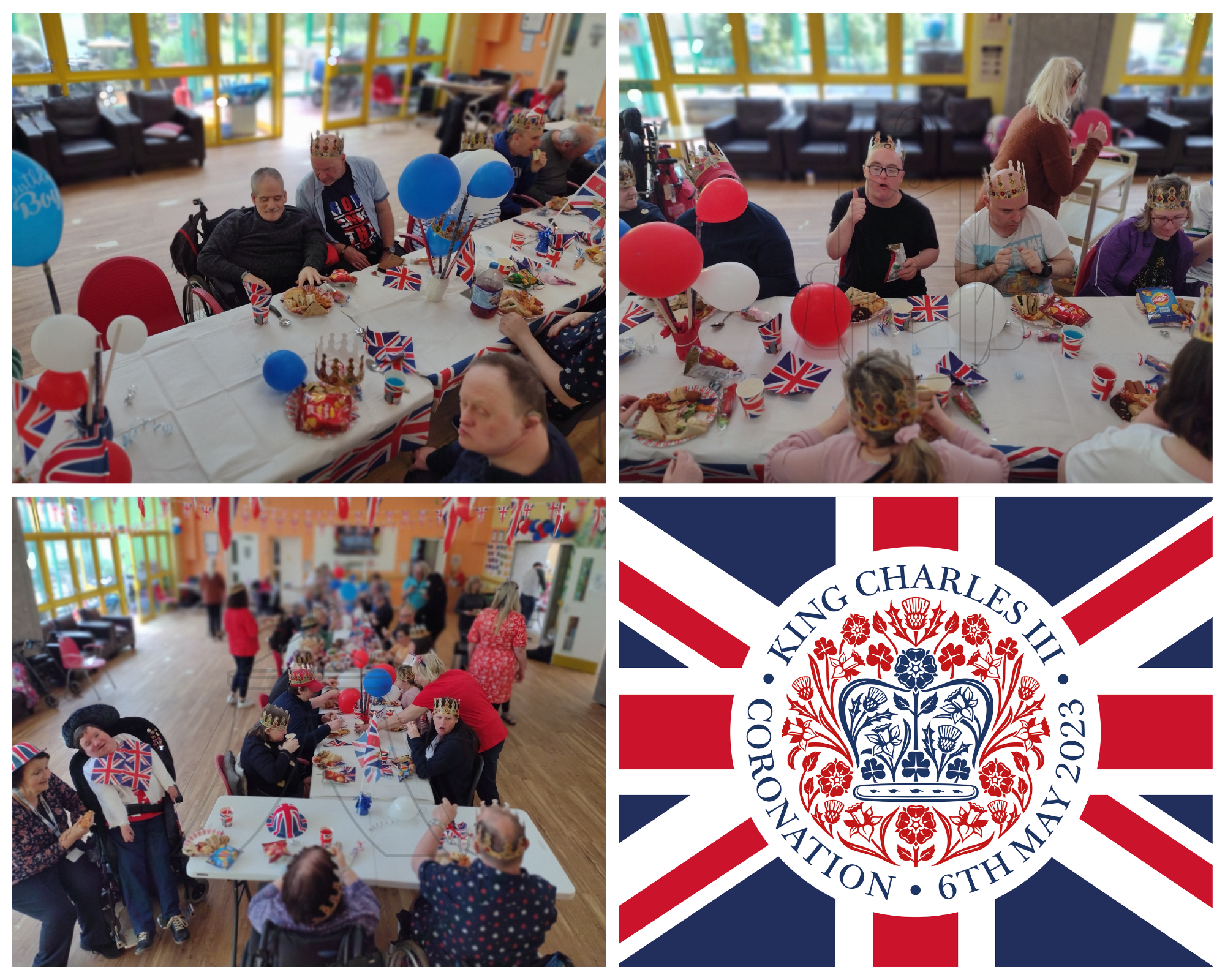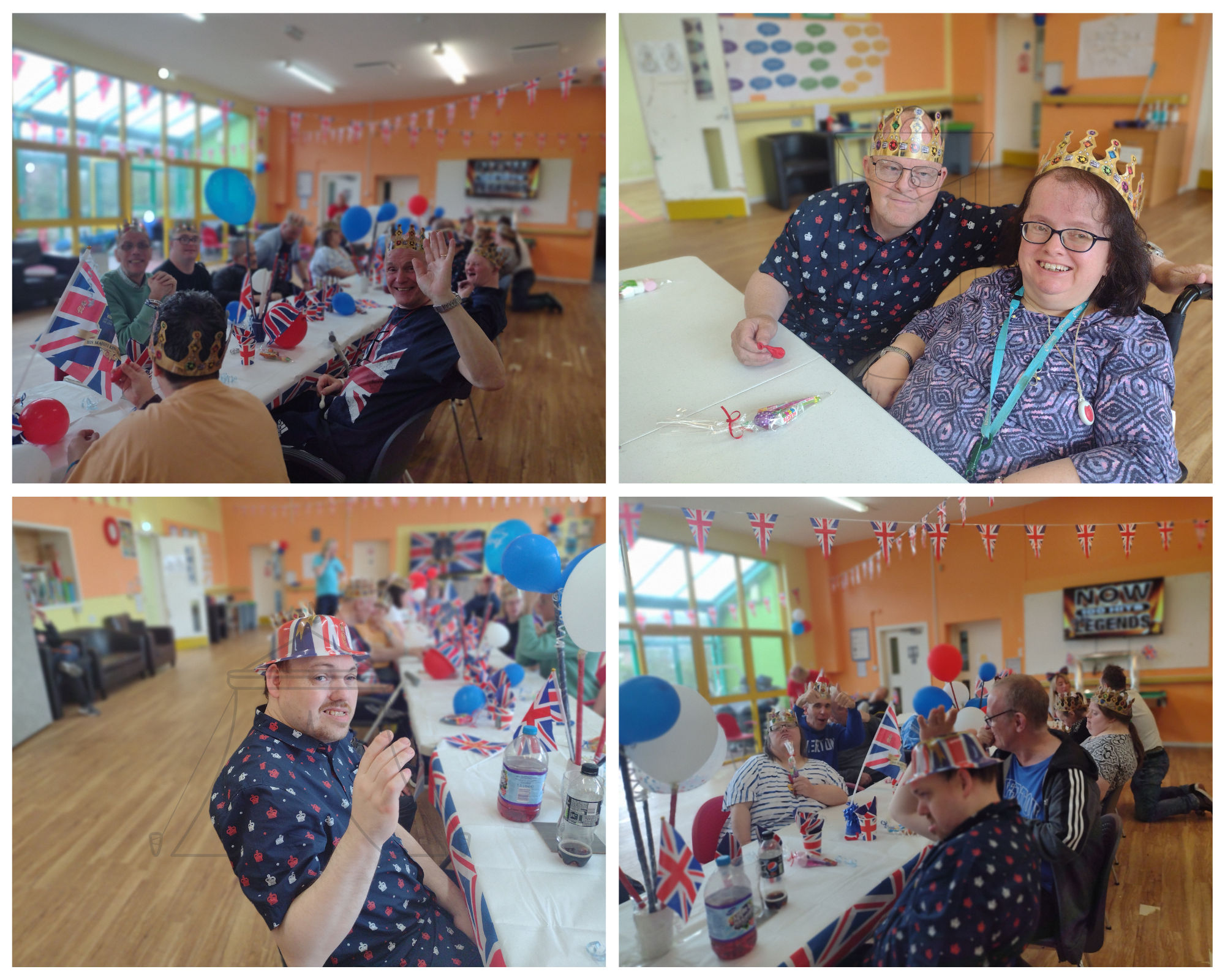 Stars of the Month
Carl Tyrer has encouraged people we support to fully engage in gardening. The garden was terribly overgrown and hasn't been touched since last summer. He has motivated a group to weed, clear overgrown areas, and made use of our summer house by clearing it all out – it is now available to enjoy (especially for those who like peace and quiet) and the men's group takes part in there. He has also demonstrated the importance of watering and monitoring our flower beds. In addition to this, Carl has also donated and planted apple trees and roses for the front beds, in memory of Ruth and Paul who attended the centre and are fondly remembered.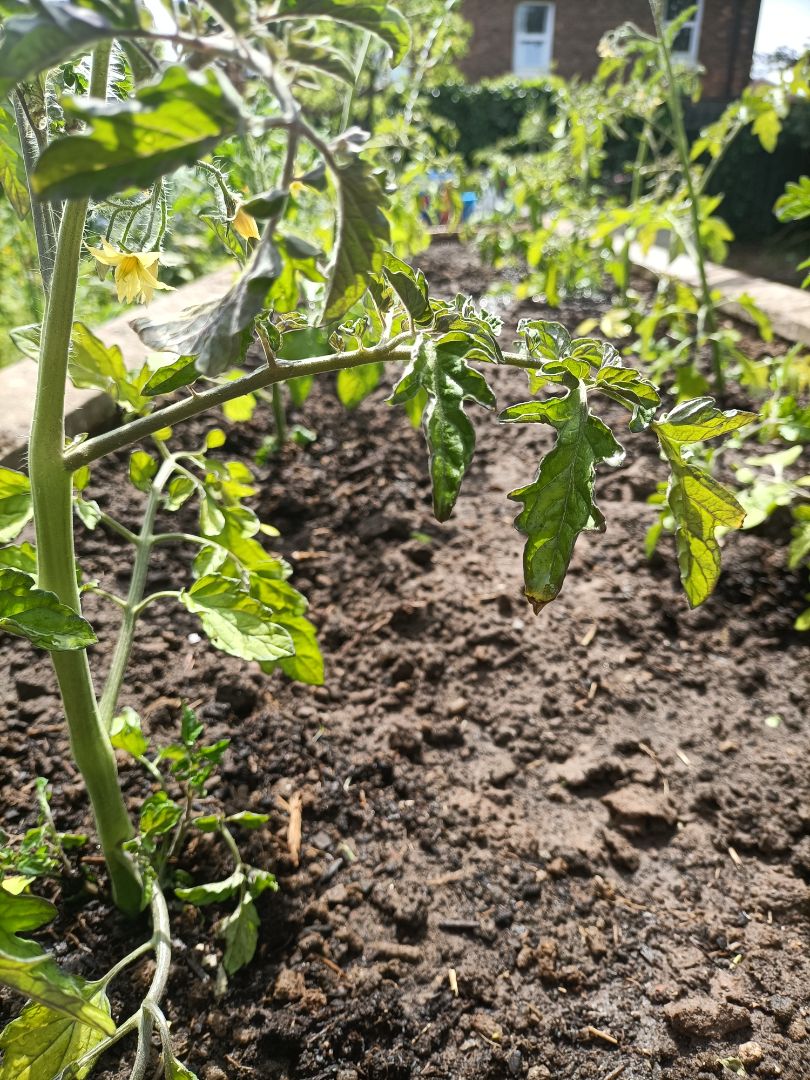 J

osie has really embraced gardening. She is self-motivated, going out to water the flower beds and vegetable plants each morning on her own initiative. She has shown great interest in the plants, asking Carl what all the flowers are, and reminiscing about the flowers in her Mum's garden. She has shown responsibility, commitment, and understands that if the plants are not cared for, they will die. Well done Josie!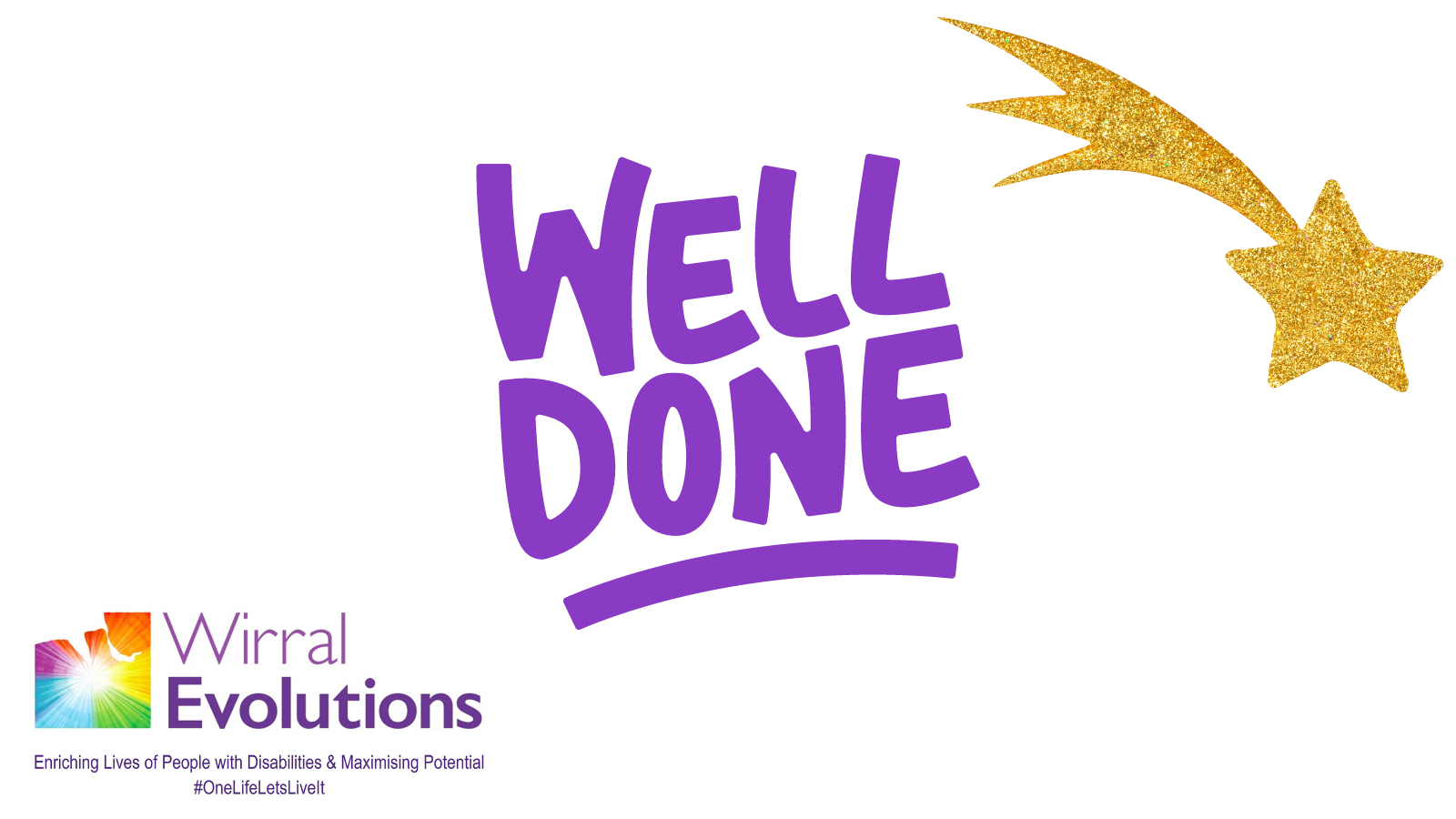 Upcoming Activities
We have a new drama group starting with an outside tutor starting soon.

We will be celebrating Robbie and Graham's 60th birthdays.

Now the summer weather is here we are going to visit Vale Park to use their mini gym equipment located throughout the park.