Merry Christmas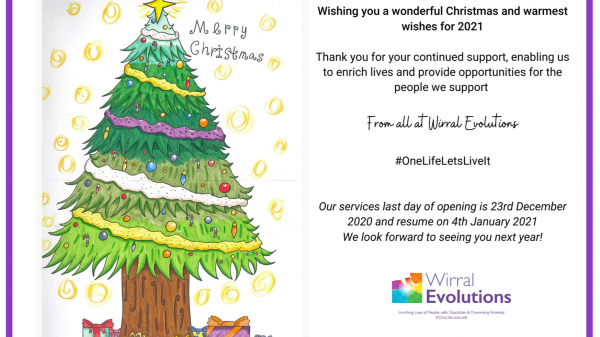 Wishing you a Merry Christmas and a Happy New Year from everyone at Wirral Evolutions. 
Thank you for your continued support, enabling us to enrich lives and provide opportunities for the people we support during a very challenging year.
And thank you to Alex who designed our Christmas card this year. 
Our last day of of opening is Wednesday 23rd December and we return on Monday 4th January
23 December 2020