COVID Escalation Framework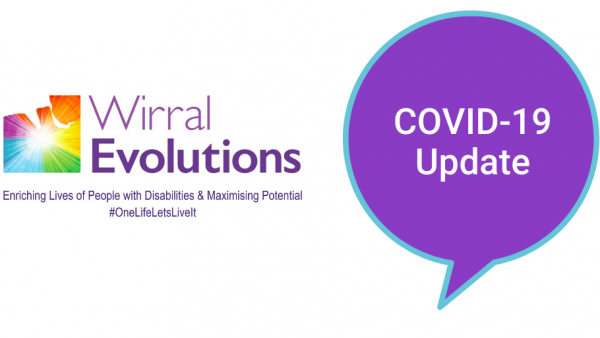 In the last few months, Wirral Evolutions Ltd has reopened its services. The reopening follows rigorous and robust assessment criteria to assist and support decision making relating to adult day services.
Alongside this, as part of our COVID-19 procedures we also have created an escalation framework for any needed action or closures due to COVID-19 - Which you can view here
The purpose of this document is to specify the COVID-19 'containment, transmission and circuit break triggers' within each of Wirral Evolutions' locations that may require further escalation of a decision during the pandemic.
This document should be used alongside the approved Wirral Evolutions 'Essential criteria for remobilisation of day service provision during COVID-19 pandemic'.
There are several factors taken into consideration that are beyond the control of Wirral Evolutions Ltd which include:-
▪ Covid-19 positive testing is increasing within the community, locally, regionally and nationally
▪ People we support and staff attend our locations approx. 25% of the day, therefore, 75% is spent within alternative living/work arrangements
▪ A proportion of the workforce have a second employment outside Wirral Evolutions
▪ Track and trace system can be problematic based on lived experiences
28 October 2020